Crabs

of Christmas Island
Infra-order Brachyura, Family Varunidae
Hicks' cave crab | Orcovita hicksi Davie & Ng, 2012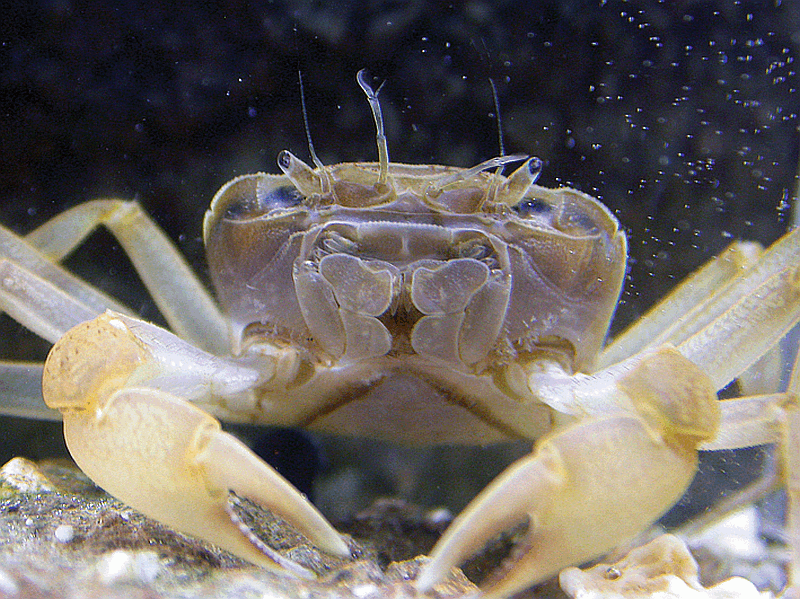 A small crab with a carapace up to 25 mm wide. Orcovita hicksi, can easily be separated from O. orchardorum, by the absence of a tuft of hair at the base of the fingers of the claws in males.
​
Found in tidally and freshwater influenced brackish anchialine habitats.
​
This species and Orcovita orchardorum are the first records of this genus from both the Indian Ocean and Australia.
Read more about Christmas Island's Hicks' cave crab in the book
"Crabs of Christmas Island" by Max Orchard
and
Davie, P. J. F. & P. K. L. Ng, 2012. Two new species of Orcovita (Crustacea: Decapoda: Brachyura: Varunidae) from anchialine caves on Christmas Island, eastern Indian Ocean. Raffles Bulletin of Zoology, 60: 57–70.